Holsteiners Offered for Sale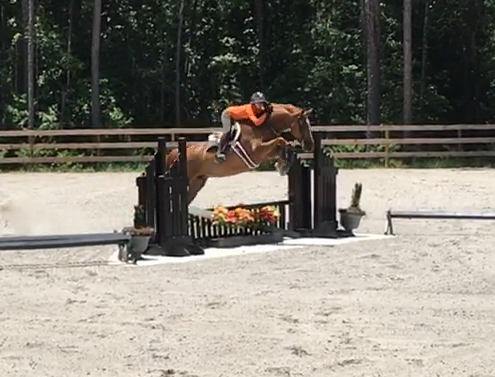 2006 ​​​​​​​​​​​

Imported  Holsteiner Mare
Werena is a 12 year old German imported Holsteiner mare by Cassini II out of a Feenspross-Risotto dam.  She is from Stamm 5819 and stands 16.2 hands tall.  Werena was inspected by the Holsteiner Verband in Germany  and was awarded Bezirksprämie (Main Mare Premium Select) with 50 bonits. 
Werena is an exceptionally athletic and talented mare with a level headed temperament.  Trained in both dressage and jumping disciplines in Germany, she combines beautiful movements with phenomenal jumping skills.  Due to her fantastic bloodlines, we decided to import Werena in foal. 
After arrival in the USA she gave birth to 3 premium rated foals inspected by the American Holsteiner Horse Association.  A fertile mare with fantastic bloodlines, Werena immediately conceived with fresh and frozen semen each time while passing her tremendous qualities to every foal.
Never injured or sick, Werena is a very scopey jumper who has routinely cleared 1.40 meter jumps.  She is recently back under saddle jumping one meter courses and is now ready to show.  Werena is a very sweet mare that enjoys attention.  She is easy going with no vices and is suitable for any discipline and rider.  Werena is dual registered with the Holsteiner Verband and the American Holsteiner Association.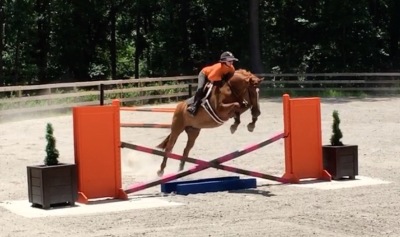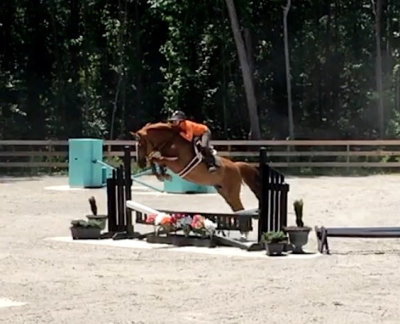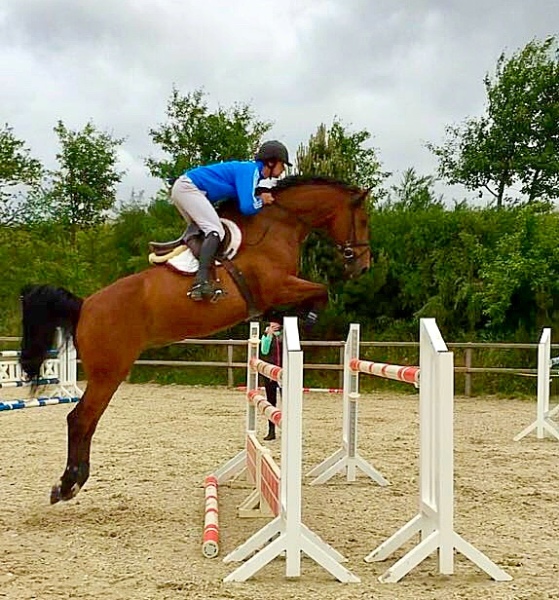 2010 Holsteiner Gelding ​​​​​​​​​​​​

Ciano is a 2010  bay gelding by Clarimo (Clearway- Caletto II) out of a  mare by Feenspross - Calvados II. Ciano has been competing in show jumping at 1.35 meters with recent placings. He has also been shown successfully  first level in dressage by a young girl. He is easy to ride with a tremendous jump and 3 good gaits.  Ciano can be ridden by everyone. He is a pleasure on the ground and a barn favorite. 

 
Sire Clarimo is riddden by Rolf Göran Bengtson and owned by the Holsteiner Verband.  Clarimo has been shown internationally up to 1,60 meter with great success.  He is also the sire of several approved sons and high priced Holsteiner Auction horses. 

This is the horse you have been waiting for.  You can take him to a horse show or go trail riding in the woods or even the beach. 

Don't miss out on this fabulous opportunity to own a top quality German bred Holsteiner gelding.  Please note that this horse is in Germany.  We can  help arrange transport and quarantine.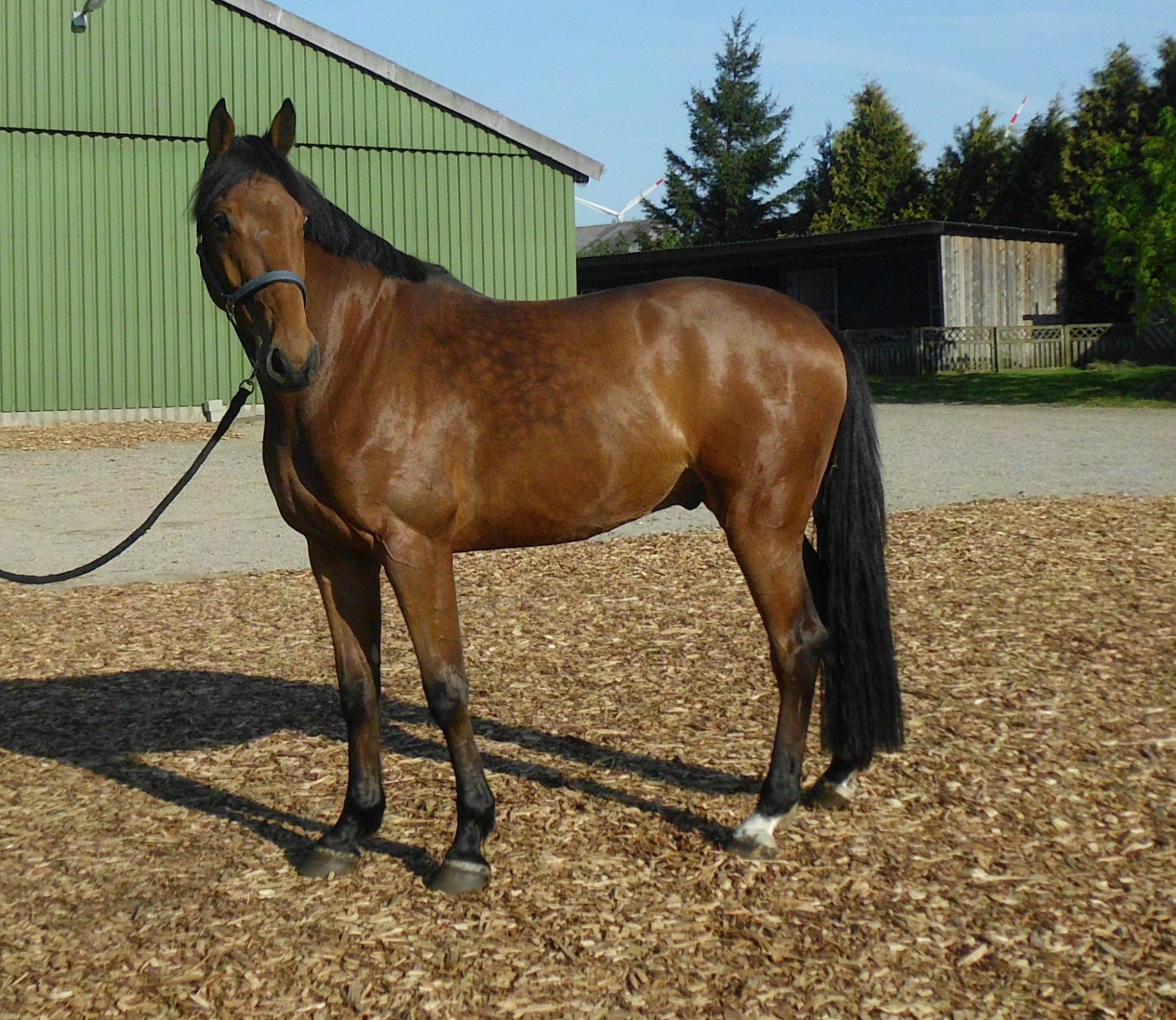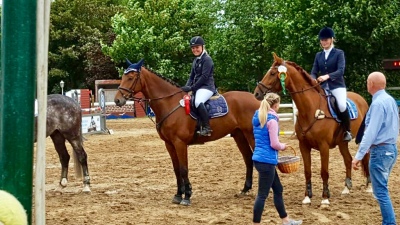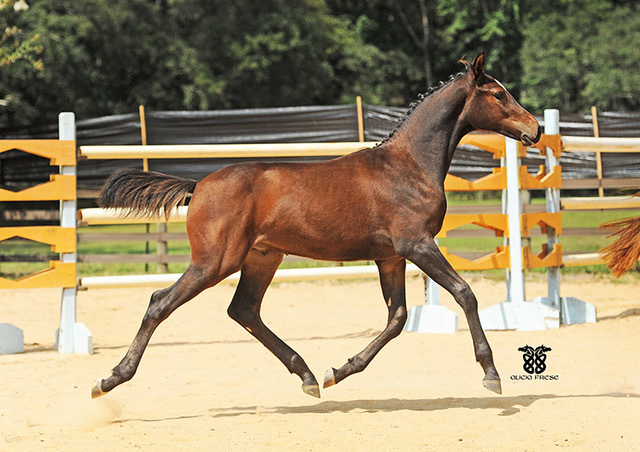 ​​​​​​​​​​​​​​​​​​​​

Chapeau
Chapeau is a 2017 dark bay colt by Cormint (Calido - Carthago Z)  out of Werena by Cassini II - Feenspross. Chapeau's dam Werena was approved with 50 bonits as a Bezirkspraemie (Main Mare Premium Select) in Germany, Stamm 5819 and is our foundation mare. 

This colt is a full sibling to Corssini.  We repeated the same breeding and are very pleased with this colt. Sire Cormint is a very modern Calido son with superb offspring in Germany. His foals excel in type and movement. He has 4 approved sons and his offspring is highly sought after in Europe as they are very refined with good trot and canter and lots of scope.
Dam Werena is a 50 bonits Bezirksprämie (Main Mare Premium Select) Holsteiner mare imported from Germany. She is by Cassini II out of a MMPS mare by Feenspross xx - Risotto. Her foals consistently inherit her great movement and her easy attitude. She jumps with lots of scope and height is not an issue for her at all.